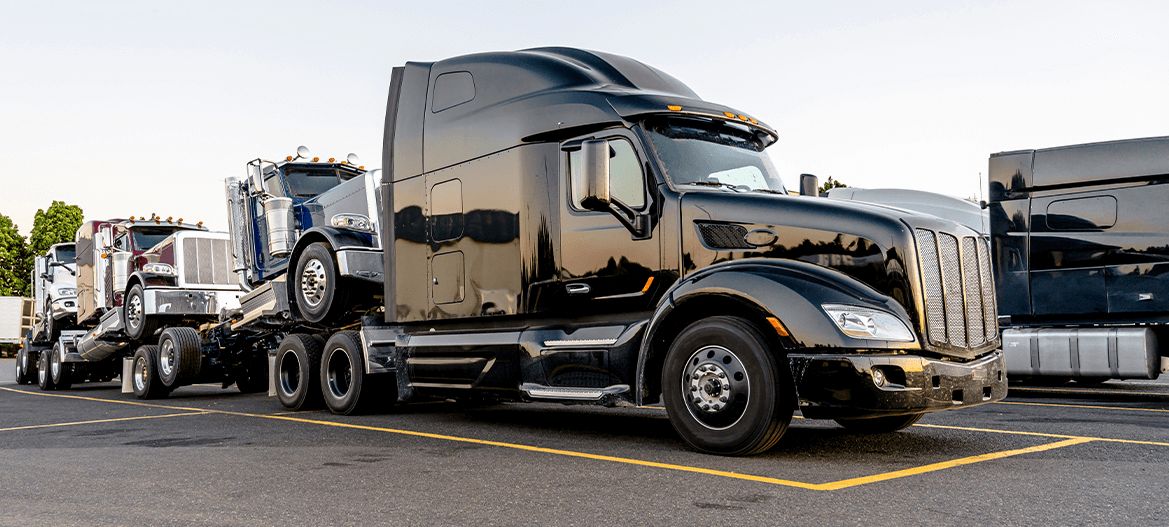 Looking to Start a New Trucking Company in Texas? Start Here
06.17.2022
Here's What Every New Venture Trucker Should Know About Starting a Trucking Company in Texas
Truck drivers are in short supply: In 2021, there was a deficit of 80,000 drivers. So if you are getting into the trucking business, you are filling a significant need, and can expect to enjoy a great deal of demand for your services.
Despite the need for truckers, starting a new venture may make you feel a little nervous, especially if insurance carriers are not showing the same enthusiasm for your new business as you have.
To help you get started, avoid failure, and find an insurance solution that gets your trucks on the road faster, we have put together a brief guide to getting into the trucking business for the first time.
Set up your business classification and name.
The first step in setting up your new trucking venture in Texas is to choose the classification and name of your business. Since these will appear on your insurance policy, you need to set them up first before you pursue truck insurance for your new authority.
Plus, insurance premiums and needs will vary depending on your classification, so organizing your business will ensure you get the right policy for your trucking needs.
Get authority to operate your new business.
Before you can accept freight for your trucking company, you will need to request authority to do so. This process can take a couple of months to complete, so you will need to take this step as soon as you have your business classification and name in order. Once you have this authority, you can pursue registration with the proper state and federal organizations.
Register your business with the proper authorities.
You will need to register your business within Texas and/or with the Federal Motor Carrier Safety Administration. Typically, you will register with the FMCSA if you transport cargo across state lines, and will need a USDOT number to go along with this registration. Also make sure you follow any state regulations for registering your business.
Obtain the proper credentials for your business.
In addition to registering your trucking business with the appropriate state and federal authorities, you will need to obtain certain credentials in order to legally begin operating your fleet. These credentials can include any or all of the following:
USDOT number
CDL license (For you and all of your drivers)
IRP and IFTA credentials
MC number
BOC- 3 filing (A blanket coverage filing with the FMCSA that designates someone in each state where you operate who can accept legal documents on behalf of your business).
Once your business is properly registered and credentialed, you can begin looking for trucking insurance to protect your assets and your cargo out on the road.
New authority truck insurance can present a number of challenges you will need to consider. Primary among these is the fact that many insurance carriers do not want to take on the risk of insuring a new trucking enterprise and will charge extremely high premiums if they do choose to offer new trucking coverage.
In addition, you may find it challenging to navigate the many types of coverages from which you can choose. You will not need every coverage that is available, but you may need more, or different, coverages than you think. Here is a look at some of the most important coverages you can select for your business:
Primary Liability Coverage
Basic liability coverage usually required by the FMCSA, primary liability coverage pays for damages that occur to other people or property as the result of an accident at which you are at fault.
General Liability Coverage
General liability coverage may also be required for your business and pays for accidents and injuries that occur when your truck is off the road, such as while loading or unloading. Other coverages available under general liability include the following:
Bodily injury, including accidents such as slipping and falling on your property
Libel or slander lawsuits
False advertising claims
Damage at a site not your own
Delivery to a wrong address
Property damage at your site or another site
Physical Damage Coverage
Physical damage coverage includes both collision and comprehensive coverages that will protect you in the event that your vehicles are damaged during an accident, fire, theft, vandalism, or natural disasters.
Motor-Truck Cargo Insurance
This coverage will protect you if you suffer loss or damage to the cargo your truck is transporting.
Non-Trucking Liability Insurance
This type of trucking insurance protects you in the event that your vehicle is in an accident while it is being driven for personal use.
Occupational Accident Insurance
Occ-Acc insurance will provide worker's compensation to your employees if they are injured while on the job with your company.
In addition, you may be able to get more specific types of coverage (such as cross-border insurance for moving cargo between countries and reefer breakdown coverage for refrigerated trucks) depending upon your vehicles, your cargo, and where you operate.
As a result of your many options for coverage, and the difficulty many new authorities have in finding affordable insurance, the guidance of an experienced insurance professional, such as those at RoadMasters Insurance, can help. They can both find reasonably-priced insurance solutions for your burgeoning business and help you identify and cover all of your trucking needs.
If you are looking for trucking insurance for your new venture in Texas, contact us today for a free quote, and get your business up and running more quickly.