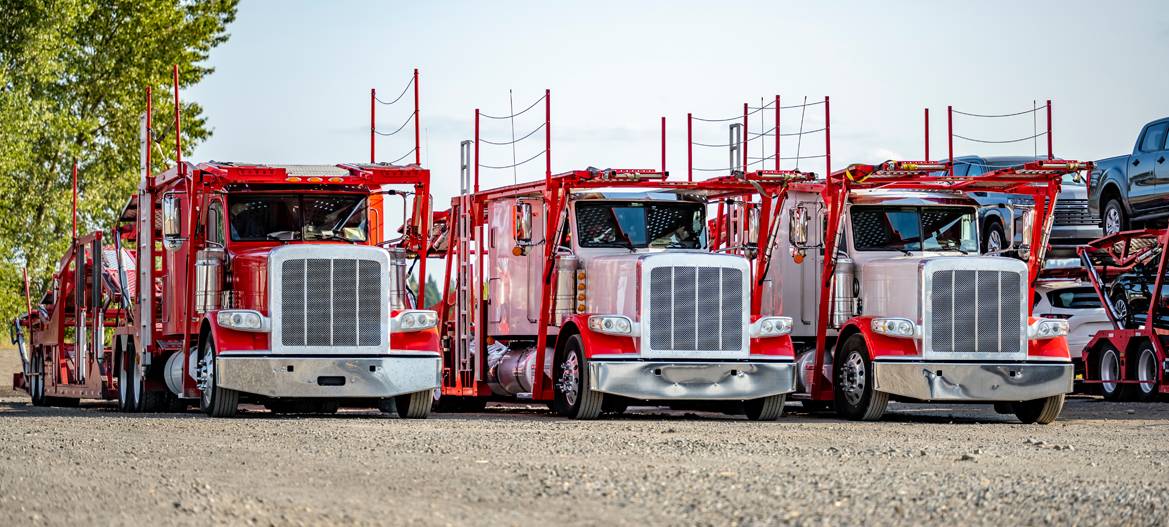 Common Reasons Trucking Businesses Fail
03.25.2022
5 Most Common Reasons Trucking Businesses Fail
Trucking companies fail at an alarming rate. In 2020 alone, about 3,140 fleets shut down operations, a dramatic spike of 185% from the year before. While trucking can be an exciting industry and a potentially profitable endeavor, fighting failure is a constant battle – And some companies do it better than others. Here is a look at some of the most common reasons underlying trucking business failure – And some advice on how to keep your business trucking along.
Lack of Professional Support
Sometimes, trucking business owners, particularly owner-operators and those who run small fleets, try to take on multiple responsibilities on their own. One person may handle dispatching, accounting, safety, sales and marketing, and more.
The problem with this approach is that the individual wearing multiple hats encounters natural obstacles in time and energy that make it difficult for them to complete all of their tasks promptly and effectively.
When mistakes are being made, things can slip: Safety can undermined, or dispatching can struggle, or the business could lose their marketing presence among their target audiences. The net result is a less effective, and less profitable business, and that can lead to failure.
Instead, fleet owners need to find a way to get professional support for the jobs they do not have the time, energy, or skill to complete. Whether that means investing in a full-time employee, or hiring a business to provide professional support (e.g. A dispatch company or a marketing agency), filling in the gaps can significantly improve your chances of succeeding over the long term.
Low Rates and Cash Flow
Running a trucking business can cost quite a bit more than many owners anticipate. The average cost per mile of running a truck is $1.69, once factors such as fuel and wear and tear are taken into account. Changes in factors such as fuel prices can make that cost even higher.
Many trucking businesses fail simply because they do not charge fair market rates for their services. Undercharging can quickly undermine your cash flow and leave you in the red. Spend too much time there, and you will need to close your business.
Instead, trucking business owners need to familiarize themselves with the current market rates for their services, as well as with the real costs of running their business Implementing the correct rates, seeking out high-value freight jobs, and running accurate cash flow numbers can ensure that they keep their business running profitably.
Compliance Failure
Compliance with DOT requirements is a critical step in successfully running a trucking business. From ensuring that every driver has the right credentials, to keeping your trucking insurance up to date, to following weight, vehicle, and transport regulations, staying within the regulations means staying in business.
Too often, trucking businesses fail because they do not take the time to keep up to date on all of their compliance and safety requirements. Sometimes, this is the result of the owner taking on too many responsibilities. Sometimes, it occurs because not being compliant is cheaper and more convenient.
Regardless of the reasons, following the rules carefully can help you to avoid costly fines, or even being shut down by the DOT when you are found to be out of compliance.
Collection Problems
Charging the right rates for your services is a good first step in improving your cash flow and giving your business a chance at being profitable. However, the next step is to ensure the prompt collection of the invoices due your business.
Sometimes, businesses struggle to collect on the money due them in a prompt manner. That can set their cash flow back into the red and make it difficult to keep operating financially.
Instead, trucking businesses need to implement strong collection processes, from following up on overdue invoices to charging cash-on-delivery to clients who do not pay invoices on time. With money flowing in consistently, trucking businesses are more likely to be profitable.
Poor Management
The trucking industry is facing a driver shortage of tens of thousands of drivers. One common reason trucking businesses fail is because they struggle to manage their drivers, finances, or business effectively – Leading to trouble finding and keeping excellent drivers or keeping their finances profitable.
Poor management can shut down a trucking business very quickly. Drivers quit, and there is no one to replace them. Costs go uncontrolled. Tasks are completed inefficiently. Drivers lack structure – Or have too many rules placed on them.
Hiring a solid business manager, or learning to do it yourself, can help you run a more streamlined, cost-effective, and thriving trucking business.
Trucking businesses face a slew of potential problems that can quickly cause them to fail. Key to avoiding these pitfalls is to control costs, implement good management, and hire professional help. Here at RoadMasters Insurance, we can help by providing tailored, fast, trucking insurance coverage at competitive rates. Let us support your insurance needs, so you can focus on building a successful trucking business.