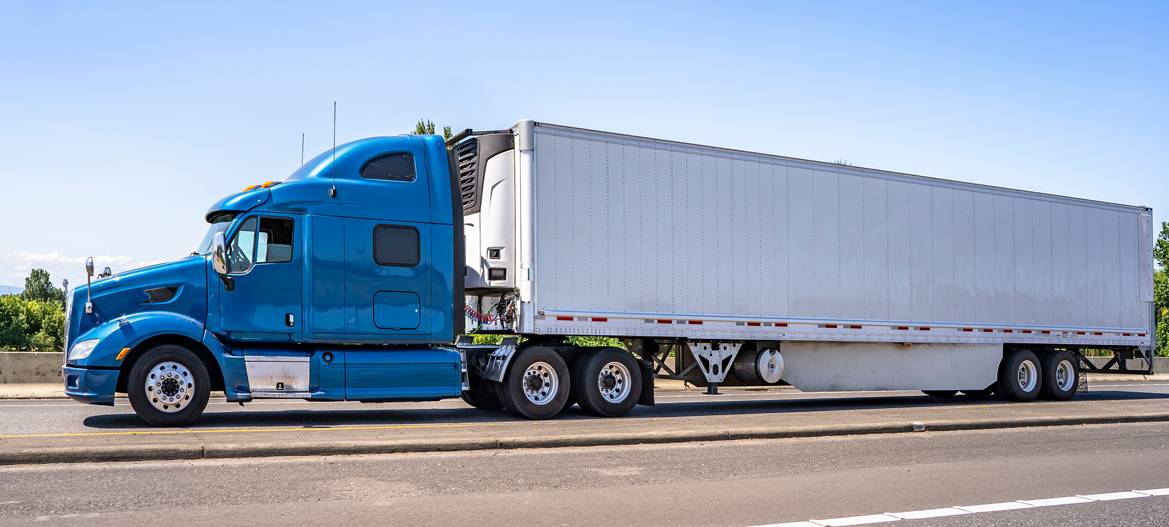 Cross-Border Insurance For Carriers
05.24.2022
Why Is Trucking Insurance Important for Cross-Border Carriers?
The number of border crossings, especially between the United States and Mexico, is increasing. About 35,000 trucks cross the U.S./Mexico border every single day, representing $2 billion in daily trade.
Bustling cross-border trade is good for every country involved, as well as the shippers who are looking to expand their business across countries. At the same time, navigating the complexities of these border crossing is the subject of much discussion and legislation on both sides of the border.
For cross-border carriers, one of the most important considerations is trucking insurance. Obtaining the appropriate coverage, and taking the differences between countries into consideration, is important if these carriers hope to protect themselves and their shipments no matter how far they travel.
Theft risk is greater when crossing the border.
Theft of  trucks and cargo are always a concern when operating a fleet. However these risks increase significantly when crossing the border. In Mexico, for example, the risk of theft is much greater than it is when driving in the United States.
In the first half of 2021, for example, more than 5,000 cargo thefts were reported in Mexico. Annually, more than 17,000 thefts of cargo are reported in Mexico every year. In the United States, on the other hand, only 721 cargo thefts were reported by the FBI.
The best protection against this increased risk of theft is proper trucking insurance for cross-border carriers. Comprehensive coverage for your vehicles and the cargo you haul can save you money and stress if the worst case scenario comes true on either side of the border.
Damage risk is greater when crossing the border.
Theft is not the only risk you undertake when hauling freight between countries. Infrastructure differences between the United States and Mexico can also increase the chances that your trucks and/or cargo will be damaged during transit.
For example, Mexico's roads are rated 49th out of 141 countries, while the United States is ranked 17th. Here are a few ways that your fleet or materials could suffer due to crossing the border:
Poor road conditions that lead to increased wear and tear on your vehicle
Bouncing and jarring that damages your cargo
Handling and packaging errors when preparing your cargo for shipment
Cross border insurance for carriers can reduce the chances that these problems will negatively impact your fleet by providing coverage for both vehicles and cargo for the entirety of your trip, on both sides of the border.
Standard trucking insurance does not always transfer across the border.
Comprehensive coverage can give you the peace of mind that you are protected no matter what challenges pop up on the road. Hower, insurance for your fleet may not cover you once you cross the border. Most standard insurance policies in both Mexico and the United States only apply while your vehicles are in the country of origin. Once you move across the border, your insurance may become null and void.
If you do not have truck insurance that is specifically designed for cross-border carriers, you run the risk of not having coverage should something happen while your vehicles are in another country.
And, while liability requirements are much lower in Mexico, many other problems, including accidents, truck damage, or injury to your drivers or others may leave you responsible for many thousands of dollars.
Instead of running the risk of being uninsured across the border, invest in insurance that protects you throughout the entirety of your fleet's travels. An experienced insurance agent can help you find the right coverage for your unique, cross-border circumstances.
Insurance coverages vary dramatically between the U.S. and Mexico.
As mentioned above, the amount of liability for which carriers are responsible varies dramatically between the United States and Mexico. In the U.S., carriers are liable for up to $1,000,000 in lost cargo, while in Mexico, they are responsible for about 2 cents per pound.
These differences can make getting the right protection for the entirety of your trip a little bit complicated. Some U.S. carriers cancel their insurance when their trucks cross the border into Mexico, but pausing and restarting your insurance every time a truck crosses the border can be complicated and time-consuming.
A better solution is for carriers to obtain cross border insurance that takes their varying liability needs into account and provides the appropriate coverage throughout the truck's journey.
Truck insurance for cross-border carriers is an important consideration when moving any vehicle in your fleet between countries. Choose a professional who can provide prompt, competitive, comprehensive, and tailored insurance to help you navigate all of the twists and turns of cross border travel. Get your free quote from RoadMasters Insurance today!