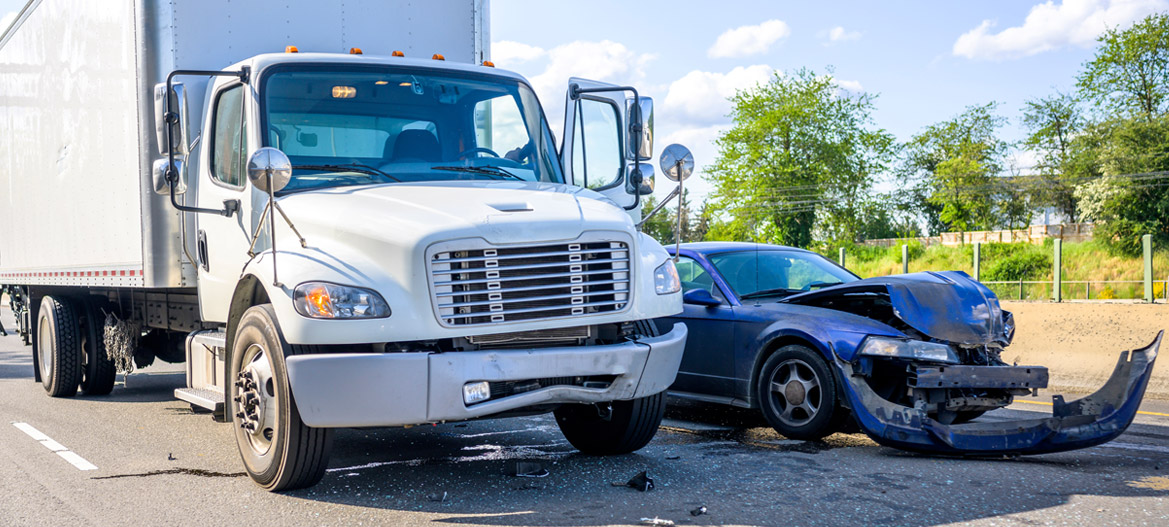 Trucking Insurance FAQs
02.23.2022
7 Commercial Trucking Insurance FAQs
Commercial trucking insurance, while a necessity for anyone operating a vehicle in a commercial capacity, can also be a mystery to many owner-operators and fleet managers, particularly those just starting out in the industry. Getting answers to your questions is the first step in getting the right insurance for your fleet. To get you started, here is a look at some of the most frequently asked questions we hear from potential customers.
Do I need commercial trucking insurance?
Certain types of commercial trucking insurance are required by the FMCSA (Federal Motor Carrier Safety Administration) and by state laws. The most common of these are primary liability coverage and general liability coverage. Other types of coverage, such as bobtail coverage or motor truck cargo insurance, offer additional benefits but are not required by law.
What are the most common types of commercial truck insurance?
Primary Liability Coverage
Typically required by the FMCSA as part of your and your drivers' truck license requirements, primary liability coverage protects you when property damage or injury occurs to others because of an accident in which you or your drivers are at fault.
General Liability Coverage
General liability coverage protects you in the case of accidents that occur while your truck is off the road (e.g. While unloading in a truck yard). It also provides coverage in scenarios such as the following:
Bodily injury, including accidents such as slipping and falling on your property
Libel or slander lawsuits
False advertising claims
Damage at a site not your own
Delivery to a wrong address
Property damage at your site or another site
Physical Damage Coverage
Physical damage coverage will help pay for damage caused by any of the following:
Vandalism
Natural disasters
Theft
Collision
Accidents
Motor Truck Cargo Insurance
This coverage will protect you if your truck's cargo is damaged or lost.
Bobtail Coverage
Bobtail coverage protects your commercial truck whenever it is being used between jobs, such as during personal use.
Reefer Breakdown Coverage
A refrigerated truck, also called a reefer, and its contents, can be covered in the event of a breakdown by reefer breakdown coverage.
Uninsured/Underinsured Motorist Coverage
This type of coverage protects you if you experience an accident in which an uninsured or underinsured motorist is at fault.
How do I know what types of commercial trucking insurance coverage I need?
There is no one set of coverage that is right for everyone. That is why we here at RoadMasters focus on treating you as an individual and your insurance needs as unique – So you can get personalized coverage that is just right for you.
The best way to determine what types of commercial trucking insurance you need is to talk to your insurance professional, who can walk you through your options and identify the best ones for you. However, the types of insurance coverage that work best for you will also depend upon a number of factors, such as the following:
Age of your drivers
Your drivers' driving records
Age and condition of your vehicles
Cargo and use of your trucks
State and federal requirements
Distance your trucks travel
Your insurance professional can help you navigate which types of insurance are required for your operation and which are not.
How does truck insurance work?
Truck insurance works similarly to private auto insurance. It covers many of the same things that your auto insurance covers, such as damage to property, injury to persons, and damage to vehicles, as the result of accidents. When you experience an incident that falls under the parameters of your insurance coverage, you can submit a claim and receive guidance in navigating the claims process from your insurance provider.
However, truck insurance is specifically designed for the needs of commercial truck operators, which means you get specialized coverage, specialized levels of coverage, and specialized attention to help keep your commercial vehicles safely on the road. As a result, your private auto insurance will NOT cover your commercial vehicles. You need to obtain truck-specific coverage from a reliable provider in order to meet federal and state requirements and be able to send your trucks out with confidence.
Does commercial trucking insurance cover towing?
In many cases, yes, your trucking insurance will cover towing. When you choose RoadMasters for your insurance needs, you have the opportunity to customize your coverage to your specific needs. This means that you can add towing, coverage of personal property inside the truck, and other types of coverage to create insurance that is exactly what your fleet needs.
How quickly can I get truck insurance coverage?
As an owner-operator or fleet manager, you need to get your trucks on the road quickly. When you choose RoadMasters, you can get coverage in as little as 24 hours, which can help you get on the road in days, not weeks, with insurance tailored to you.
How to choose trucking insurance?
It can be difficult to choose the trucking insurance coverage that will best meet your needs. However, in order to keep your insurance premiums low, you should limit your options to those that provide all of the coverage you need and none of the coverage you don't.
You may require professional assistance to navigate the many factors that can affect your trucking insurance coverage and premiums. You need RoadMasters to get the best coverage at the best price. We provide an alternative to exorbitant premiums, fine print exclusions, and time-consuming searches. Instead, we offer quick, free quotes and coverage in as little as 24 hours, allowing you to enjoy an easy and affordable insurance experience. Contact us today for your free quote and save an average of $3,000 per truck per year on commercial truck insurance!
If you are ready for fast, efficient, and effortless trucking insurance, then reach out to RoadMasters today. We look forward to providing you with a seamless customer service experience, from quote to claims service, so getting trucking insurance can be the easiest part of your job. Our quotes are free, so find out today how easy and affordable great trucking insurance can be.