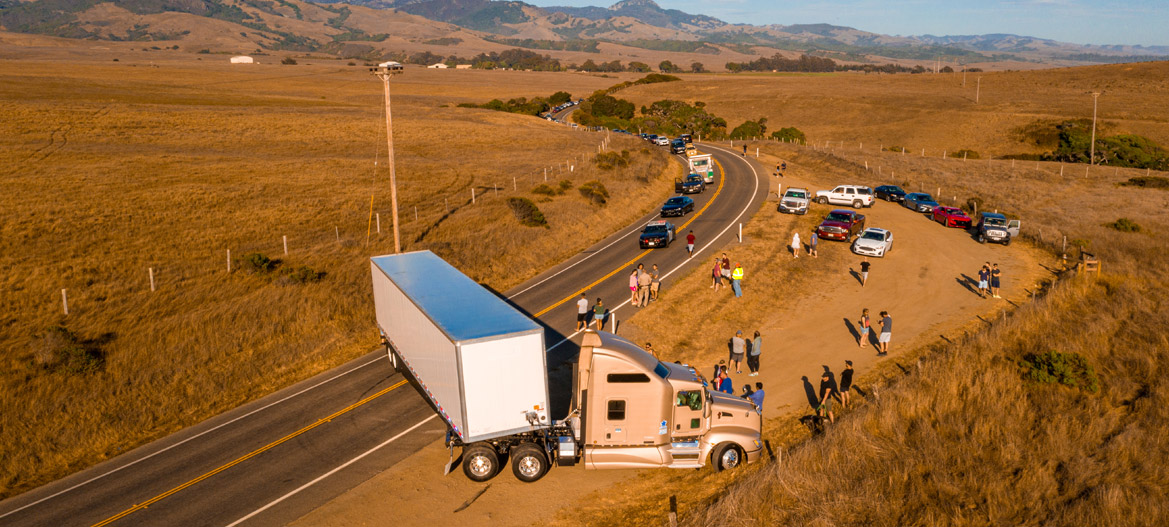 How To Get Trucking Insurance
02.08.2022
How To Get Trucking Insurance
Whether you are an owner-operator or a fleet manager, trucking insurance is a must-have for the safe and legal operation of your truck(s). However, the process of obtaining that insurance – and getting the RIGHT insurance – can feel a little confusing.
To help you get the right trucking insurance for your fleet, we have put together a brief guide to how to get trucking insurance, and some tips for identifying the insurance policies that work for YOUR business.
Identify your coverage needs.
When you begin looking for trucking insurance, you will quickly find that there are hundreds of options, and many different kinds of coverage, from which you can choose. Here are just a few of the basic types of coverage you can add to your policy:
General Liability
Primary Liability
Physical Damage Coverage
Non-Trucking Liability
Cargo Coverage
Bobtail Insurance
Motor Truck Cargo Insurance
Trailer Interchange Agreement Insurance
Every truck operator must possess a certain level of coverage to be in compliance with the Federal Motor Carrier Safety Administration's requirements. In addition to the FMCSA minimums, the type of coverage you need will depend upon your specific circumstances.
Owner-operators, for example, may require different policies than fleet managers, and long-haulers may need different coverages than local-radius operators. You may also want additional coverage depending upon your own comfort with risk, your preferred deductible, and other factors.
In order to shop intelligently for trucking insurance, identify as best you can your requirements and budget before you begin to shop.
Obtain multiple trucking insurance quotes.
While going with the first quote you receive may save you time, doing so can lead to a myriad of problems, including high deductibles, insufficient coverage, expensive premiums, and poor customer service.
Obtaining multiple quotes ensures that you get a good look at your options for trucking insurance so you can weed out the poor quotes and zero in on the perfect quote for you.
How many quotes should you pursue? Aim to get at least 4 or 5 to maximize your chances of finding a policy that fits all of your needs for the best possible price.
Compare all of your trucking insurance quotes.
Once you obtain several trucking insurance quotes, you will need to compare them to make sure you get the best policy at the best price.
One pitfall many people fall into is looking only at price. While the cheapest option may save you money upfront, you may end up losing money in the long-run if that does not provide the coverage you require.
For example, the cheapest policy may be $500 less a month, but your deductible may be $1,000 more or provide less coverage than another policy. If you end up needing to use your coverage, you could easily spend more than you saved just on the expenses from that one incident.
To accurately compare your trucking insurance quotes, look at each quote as a whole, including the following:
Pay schedule for the policy
Terms of the policy
Extent of the coverage
Types of coverage included
Reputation of the carrier
Customer service options (24/7 is preferred)
Deductible
Ease of claims reporting
Never be afraid to ask questions throughout the process of obtaining and comparing trucking insurance quotes. The only way you can make the best choice is to understand all of your options.
Purchase your trucking insurance
Once you find a policy that has everything you need, from a reputable and responsive company, for a price you can afford, THEN you can move on to implementing your brand new trucking insurance policy.
This process will include filling out paperwork, setting up payments, and submitting forms to the FMCSA. Your insurance agent will guide you through this process and get your fleet on the road with the right coverage.
Save time and money with an insurance broker like RoadMasters.
Finding and comparing quotes can be time-consuming and frustrating. Fortunately, there is an easier way: Go through an insurance broker, like RoadMasters. Because we work for YOU, we focus exclusively on finding the very best policy to fit your unique needs. That means you enjoy the following benefits:
Personalized Attention
RoadMasters' personal touch means that we treat you as an individual business and not as just another number. We sit with you to determine your insurance needs, and then find you policies that match those needs.
Abundant Options
RoadMasters provides access to the area's largest selection of insurance products. From basic coverage to comprehensive policies, from owner-operators to fleet managers, our products cover any fleet of any size so you can get the coverage you need quickly.
Competitive Rates
Thanks to our dedicated agents and beneficial industry relationships, RoadMasters provides access to the most competitive rates in the industry. We can save you an average of $3,000 per truck!
Fast Insurance Coverage
When you choose RoadMasters, you can get insurance coverage in as little as 24 hours. Thanks to rapid coverage and specialized insurance for trucking operations, RoadMasters can get you on the road quickly and confidently.
When it is time to get trucking insurance for your fleet, turn to RoadMasters. We can simplify the process, guide you through the paperwork, and ensure that you get the coverage you need at the budget you need. Contact us today for a free quote!