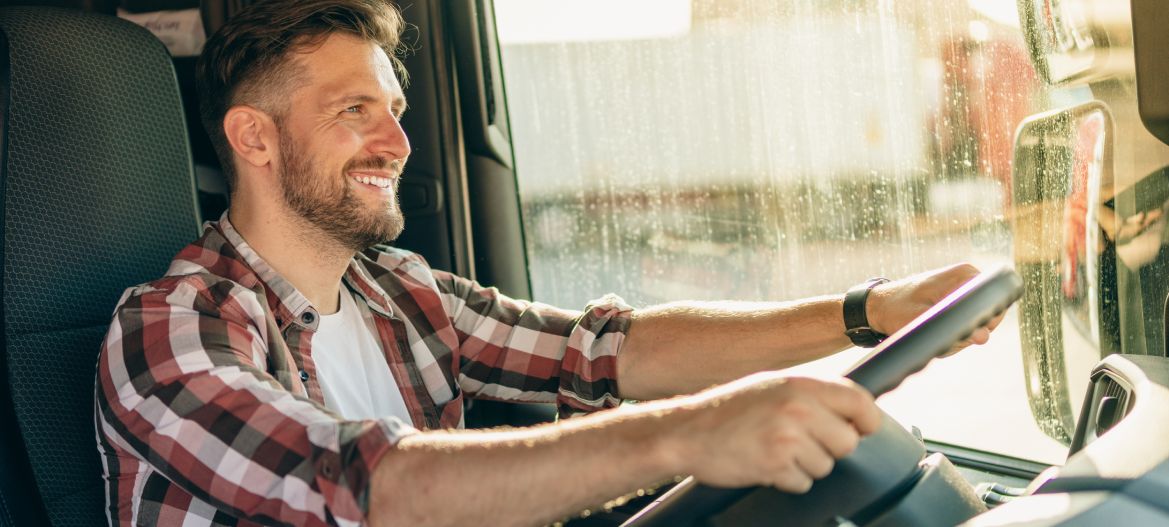 What Type of Personal Insurance Do Truck Drivers Need?
11.28.2022
Before a truck ever leaves the yard, the driver must be covered by the appropriate insurance. Whether a driver works as an owner-operator or is an employee of a larger trucking operation, the need to have insurance is the same. Without the right coverage, drivers and their employers can face steep costs in the event of an accident.
What type of personal insurance should a truck driver have? The answer depends upon many factors, from the type of cargo the driver handles to the places they drive. Here is a look at some of the factors that can impact which type of insurance is best.
Federal and State Requirements
The Federal Motor Carrier Safety Administration (FMCSA) requires all trucking operations to carry a certain amount of primary liability insurance. This type of policy provides coverage when your truck is involved in an incident that causes third party physical, property, or vehicle damage. The amount of coverage required depends upon the cargo you haul, but is usually at least $750,000.
By and large, state trucking insurance requirements are the same across state lines. The amounts of coverage required vary from state to state. In Texas, liability coverage matches the FMCSA minimum requirements.
Type of Cargo
One of the biggest factors that affects the personal insurance type for a truck driver is the cargo they haul. For example, FMCSA and state minimum liability coverages vary according to what the trucker carries.
Those carrying household goods must carry a cargo insurance policy of $5,000 per vehicle according to federal regulations. In Texas, similarly, truckers hauling hazardous materials must carry at least $5,000,000 or $1,000,000, depending upon the exact nature of their cargo.
Similarly, there are certain types of insurance that are appropriate only for certain types of cargo. For example, reefer truck insurance is designed specifically to protect refrigerated trucks and their cargo. Expensive cargo may require a more expensive (And expansive) insurance policy.
Before obtaining a trucking insurance policy, truck drivers should review their cargo with their truck insurance agent to ensure that they receive a policy that completely covers any type of product they haul.
Truck Usage
What type of personal insurance should a truck driver have? One factor in that decision is how the truck is used on a regular basis. Cargo insurance, primary and general liability insurance, and many other coverages apply only when the truck is being used on a job. That means they apply only when they are actively hauling, loading, or unloading materials from the vehicle.
If a truck driver regularly operates their truck off the job (e.g. Driving it back empty after unloading cargo, using it for personal means), then they may need a different type of insurance coverage on top of their other policies. For example, bobtail coverage will protect you in the event that an accident occurs while your truck is not being used to complete a job.
Travel Locations
Some truck drivers operate their trucks only within one state. Others carry cargo across state lines. Still others cross borders with their loads. The places where you most often drive will sometimes impact the personal insurance type that is best for a truck driver.
For example, if you plan to drive a truck across the border, you should have cross-border insurance. Regular types of trucking insurance often fail to protect you in the gray areas of border crossings.
In addition, if you cross state borders with your cargo, you may have more complex insurance needs than if you only transport materials within Texas. Among your commercial truck insurance questions should be how your travel habits impact your coverage needs.
Trucking Experience
New trucking operations can sometimes face obstacles in getting appropriate coverage, due to insurers' reluctance to insure an unknown business. As a result, if you are new to the world of trucking, you may require new venture trucking insurance.
This is insurance designed for new trucking businesses and offered by insurers who are willing and able to insure inexperienced ventures. While this type of insurance may be a little more expensive, it can provide the coverage you need while you gain the experience necessary to lower your rates and expand your coverage options.
Are you ready to get complete coverage at the best possible truck insurance rates? Do you want guidance regarding which coverages you need (And which you don't)? Then contact Roadmasters Insurance for a free, 24-hour quote today. We can help you get individualized policies that meet your trucking needs and get you on the road in days, not weeks!