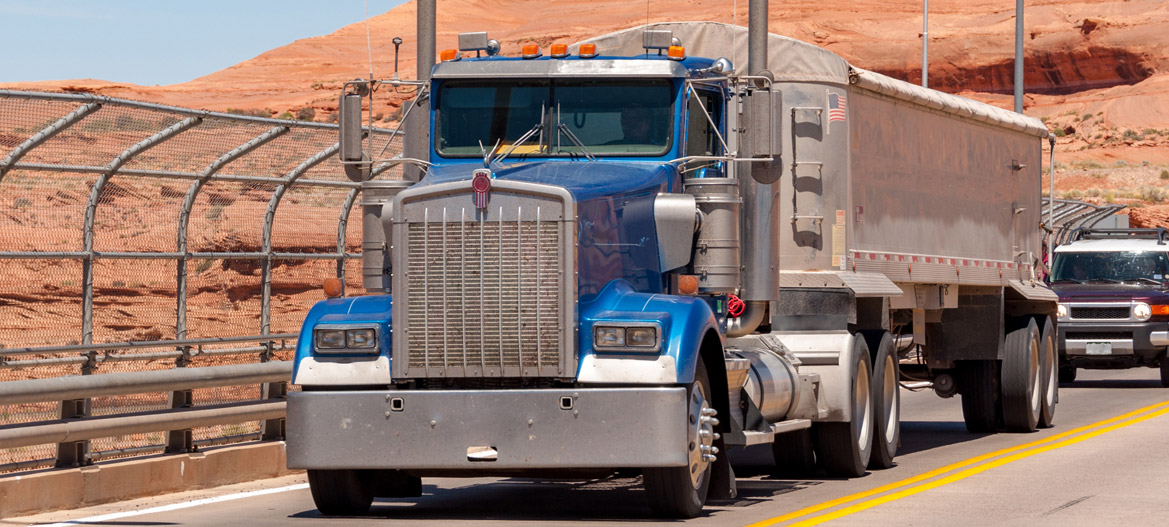 Questions to ask your Commercial Truck Insurance Agent
04.14.2022
7 Crucial Questions to ask your Commercial Truck Insurance Agent
Just because you are an owner-operator or fleet manager does not mean that navigating insurance comes naturally. When working with an agent to protect your vehicles, you should feel comfortable asking commercial truck insurance questions to help ensure you get the right insurance at the right price. Here are 7 of the most crucial pieces of information to request from your agent.
1. What is your experience with trucking insurance?
Your agent will be your partner in finding the right coverage to help you run your trucks with confidence. You need to make sure they can lead the way with expertise in commercial truck insurance.
Truck insurance is not the same as car insurance, which is why your agent should have extensive expertise specifically in big-rig insurance. The right agent is the one you can depend on for reliable information and guidance as you navigate the process of protecting your vehicles.
2. What coverage do I need?
No two truck owners are going to need exactly the same coverage for their fleets. There are certain types of coverage that you will be required to carry on the federal or state level, the most basic being primary liability coverage and general liability coverage.
These two types of policies will together protect your fleet in the event of accidents in which your drivers are at fault and in the event of accidents that occur while your vehicle is off the road. In addition, you may need other types of coverage depending upon your unique circumstances.
Your commercial truck insurance agent can help you identify the types of coverage you need so your fleet is always well protected.
Here at RoadMasters, our agents make sure you have the coverage necessary to protect your fleet at all times, while never selling you more coverage than is necessary. Asking your agent for guidance about the amount and types of coverage you need can help you to save money and have greater peace of mind.
3. What factors affect my commercial truck insurance?
A number of factors can influence what coverage you need. These include the following:
Whether you cross state lines
How far you travel
The cargo you haul
The types of trucks you run
Whether you use your trucks for personal use
In addition, the cost of your insurance will also vary, depending upon factors such as the following:
The number of trucks you have
The distance you drive
The experience and driving records of your employees
Your cargo
The age of your equipment
Where you garage your trucks
And more
4. What is your claims process?
If you ever have to submit a claim for your vehicles, the last thing you need is a slow or complicated process that makes a difficult situation even harder.
That is why you should ask your commercial truck insurance agent about their claims process BEFORE you have to use it. Look for a process that has the following features:
24-hour claims service
Access to a real person
Quick claims processing
Simplicity and ease
Online claims submission
An insurance agent who can offer you a simple, stress-free and effortless claims process will be able to offer the support you need during what can be a stressful time for you and your drivers.
5. How quickly can you change my policy?
If the factors affecting your coverage change, you will need to update your policy, and time is money in the trucking industry. You do not want to have trucks sitting in the yard because you are waiting weeks for your insurance company to update your policy.
Make your insurance experience effortless with an insurance agent who can rapidly make changes to your policy, when you need them. A turnaround time of days instead of weeks can get you back on the road, confidently, so you can get back to earning money.
6. Do you offer a combined deductible?
A combined deductible refers to paying only one deductible even when you are in a situation that crosses coverages. For example, if you need to use primary and general liability in an accident, you do not want to be paying two deductibles. A combined deductible will save you money and make it simpler to handle incidents with your trucks. Ask your insurance agent if they offer combined deductibles and if they can guide you toward a policy that offers this convenient and money-saving feature.
7. Is it possible to get a discount or a payment plan?
Paying for your commercial truck insurance should be as effortless as getting your policy in place. That is why one of your commercial truck insurance questions should be regarding any discounts or payment plans available for your business.
You may find, for example, that you can lower your premiums if your trucks have safety features such as airbags or anti lock brakes. Drivers with excellent driving records can also lower your premiums. Taking advantage of these discounts can save you significant amounts of money over the long term.
In addition, you may be able to pay for your insurance premiums on a payment plan. Sometimes, you can save money by paying your premium up front, but you can also sometimes spread your payments out in order to make your premiums more affordable.
Commercial Truck Insurance in McAllen
Your commercial truck insurance questions should also include a question about the factors that could affect your insurance in the McAllen area.
To get an accurate and comprehensive quote, ask your agent about the factors that most influence you as an owner operator or fleet manager in McAllen. Your agent can consider your situation to help you understand your insurance options and premiums, as well as how you might be able to lower your premiums by making changes to your fleet.
The key to effortless trucking insurance is the right agent. Here at RoadMasters Insurance, we work hard to get you comprehensive, competitive trucking insurance in place in as little as 24 hours. And, with a simple claims process and customized quotes, you can save an average of thousands per truck per year while getting exactly the coverage you need. Contact us today for your free quote!