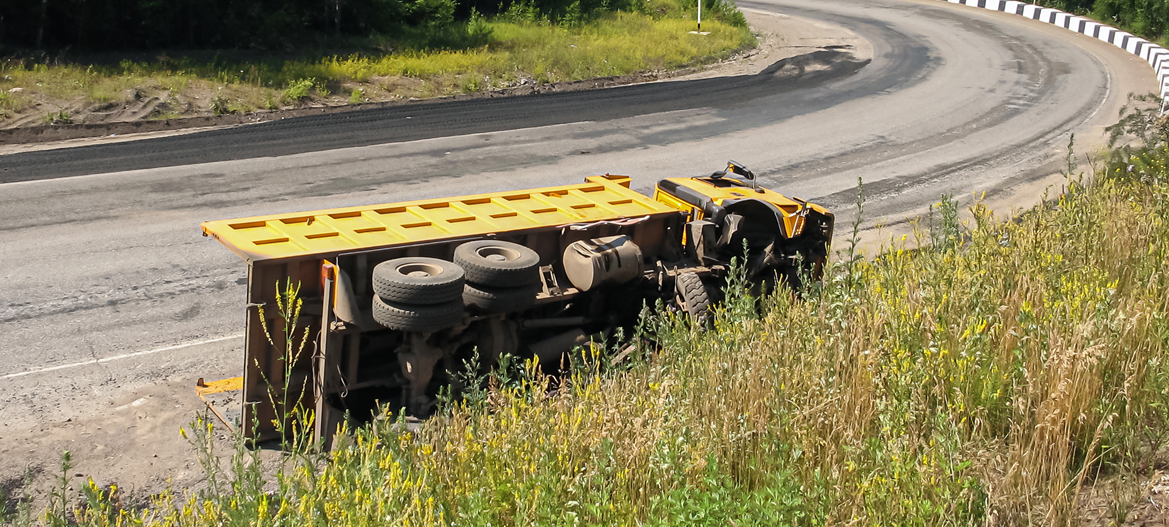 Ways to Lower Commercial Truck Insurance Rates
06.27.2022
Quick Ways to Reduce Commercial Truck Insurance Rates
Commercial truck insurance costs can be a major monthly expense, especially for small trucking operations that are already working on a tight budget. While having the right insurance is a necessity, there are ways you can bring those costs down, and you do not have to spend a lot of time to do it. Here are some fast ways to reduce your commercial truck insurance rates while protecting your fleet.
Hire experienced drivers.
When choosing drivers to help you manage your runs, consider selecting those who have more experience. Experienced drivers tend to be safer drivers, thanks to their ability to handle bad weather or challenges on the road. As a result, insurance companies are likely to give you lower rates if you select experienced employees. Try to find drivers who have at least 2 years of CDL driving experience.
Keep your driving records clean.
One of the fastest ways to increase your insurance rates is to get into an accident or earn a speeding ticket. You may see an uptick in your costs if your drivers get more than 2 even minor violations within 3 years.
That means one of the easiest ways to keep the best truck insurance rates is to keep your driving records clean. Start by hiring drivers with a strong record of safe driving. Then, make safe driving part of your company culture and expectations.
Be aware that your insurance rates can increase even if a driver is driving on their personal time when they run a red light or get into a fender bender. That means you may want to implement programs to reward good driving no matter when your employees are behind the wheel.
Invest in new equipment.
New equipment that comes with the latest safety features may be a big financial investment, but it can pay rich rewards, starting with your insurance rates. Newer trucks are less likely to break down. In addition, they often come with newer safety features, such as accident avoidance technology, that can prevent major incidents while the trucks are on the road.
Try to keep a fleet that is less than 10 years old. Conduct regular maintenance, and install new equipment as necessary in your vehicles. With a safe fleet, you can negotiate lower insurance rates that more than pay for what you put into your upgraded vehicles.
Choose safer routes.
The routes your trucks travel can impact your insurance rates in two ways. First, your rates may go up if you regularly travel congested roads through major urban areas. You may also face higher rates if your trucks regularly travel through areas that experience bad weather. If you can choose routes that minimize these negative factors, you may enjoy lower rates from your insurance company.
Second, your rates may increase if your drivers are operating routes that require them to drive excessive hours every day. If you can break up your routes among more drivers (Even if that means hiring more employees), or add a day or two to your routes, you can lower the driving load on your employees. And that can lead to lower insurance rates.
Use smart payment practices.
How you pay for your insurance can also impact your rates. The first and possibly most important payment practice is to always pay your premiums on time. Even in difficult months, cutting back in other areas in order to afford your insurance can prevent major rate hikes that can drive up your costs in the long run.
The second payment habit you should develop is to pay your insurance premiums in one lump sum annually when possible. Usually, you receive a discount for making annual payments instead of making monthly installments for your trucking company insurance cost. You may even want to consider taking out a loan to pay the annual amount because the monthly payments on that loan could be lower than the monthly payments for your trucking insurance.
Use one insurance company for your trucking insurance needs.
You could split up your insurance across multiple companies, but this practice almost always leads to higher rates. Instead, entrust the protection of your entire fleet to a single insurance company. Often, this company will provide discounts for adding additional trucks to your policy, which can lead to lower payments. Plus, this approach makes it simple to both handle your insurance and submit any claims when an incident occurs.
Saving on trucking insurance costs is important, but it does not have to be complicated. Try these approaches to quickly and easily reduce your insurance costs without impacting your coverage. If you want fast, comprehensive, and effortless commercial trucking insurance, contact RoadMasters Insurance today for a free quote.